Click on Photo for larger picture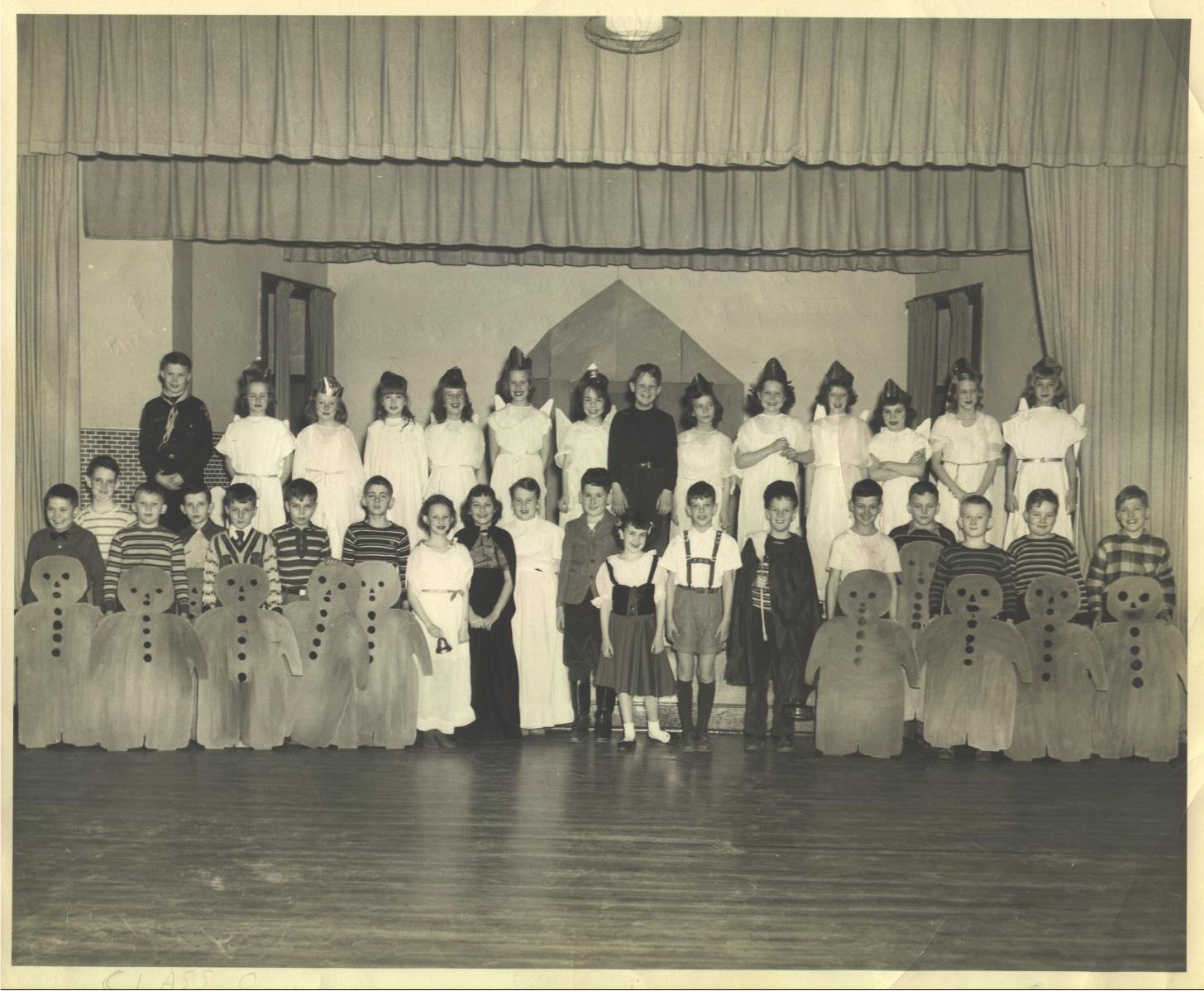 The 4th grade class at Hendy Avenue School taken at a performance of Hansel & Gretel in 1949.
---
Front row (from L. to R.) :
Merton Tum, Robert Ropp, Bill Treat, Dave Titus, George King, Robert Moore, Ron Landon, Martha Young, Shirley Kretchman, Ruth Dutton, Larry Merrill, Kathy Leahy, John Erickson, Charles Streeter, Clayton Michaels, Tom Mauro, Wayne Canis, John Parker, Dean Arnold.
---
Back row (from L. to R.):
Lloyd White, Constance Mahonskie, Carolyn Verall, Sabina Hanlon, Dale Corcoran, Vieva Seely, Marylyn Dewey, Joe Willard, Janet Price, Marleen Lewis, Jean Phillips, Barbara Kozdemba, Barbara Johnson, Sandra Seifried.
---